Big corporations with their even bigger teams and international quality protocols have meet their match in flexible workspaces.Corporate coworking keeps growing more and more popular among companies, and flex operators are acting consequently, focusing their annual strategies on corporate customers (together with keeping up with freelancers' needs, since they always have and always will be coworking's primary target). Today, we are flying all over the world on our completely sustainable private jet to find the best coworking spaces for corporates!
✈️ Tickets ready? We are taking off!
Nueva York – Knotel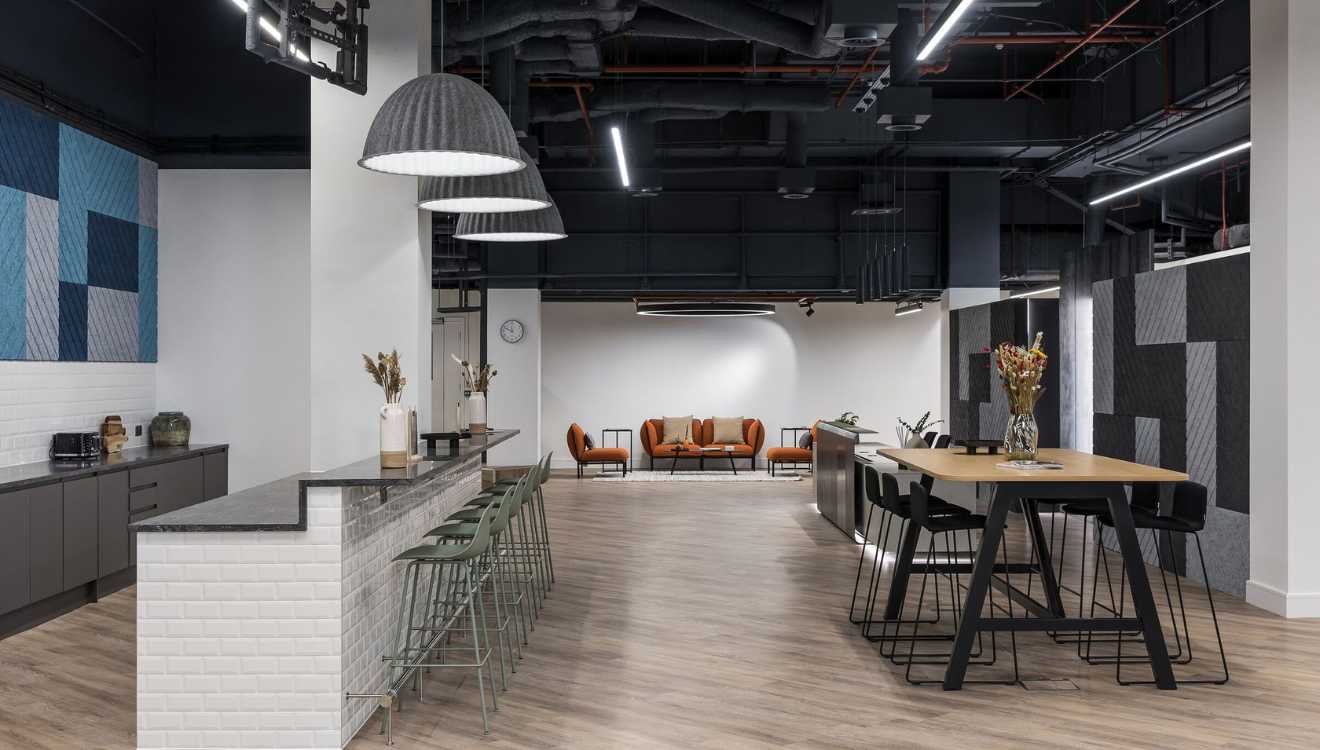 As one of the biggest American flexible workspaces players in the US, Knotel has now more than 200 locations in North America and across other referential capitals such as Paris, London or Toronto. Their business model is specialised in finding flexible solutions for companies of all sizes, whatever their needs may be, besides providing advice and design services for dedicated office spaces.
We would highly recommend Knotel as your workspaces of choice if your destination is NYC (or Dallas, Austin, San Francisco… you'll find it everywhere)!
Madrid – Lexington
If an expert flex operator in the Spanish capital si what you are looking for, you must turn to Lexington! With 4 locations in the best Madrilenian areas and with 100% Spanish capital, Lexington is the best option for corporate companies looking for an increase in flexibility in their new annual workplace strategies. In fact, they are specialised in personalised corporate suites with tailor-made tech implementations!
Lexington – Castellana 79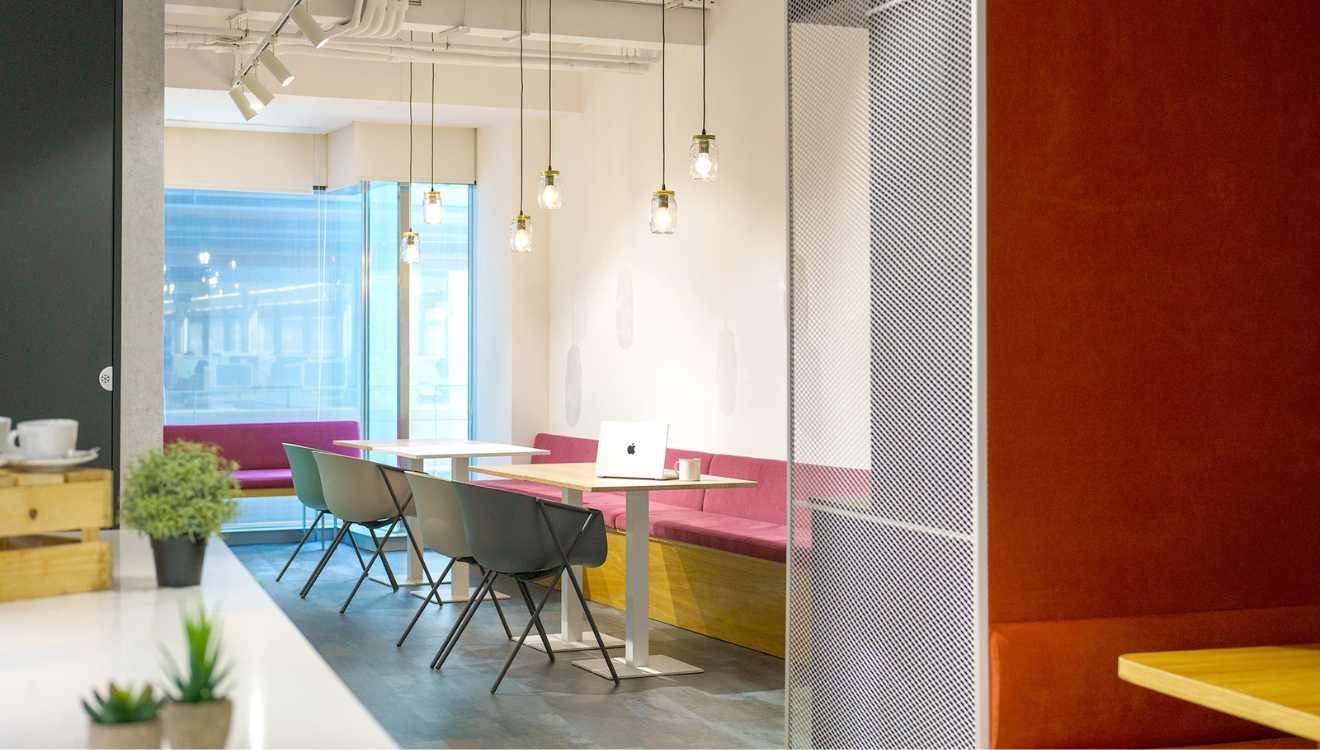 Azca is, for sure, Lexington's flagship. It is its location, incomparable design and amazing commuting options what makes flexible office spaces in Lexington Castellana 79 attract everyone's looks!
That's the reason why it keeps growing and growing! Its latest expansion added 1.500 sqm to their operational surface, with a 100% occupation rate since its inauguration.
Lexington – Castellana 141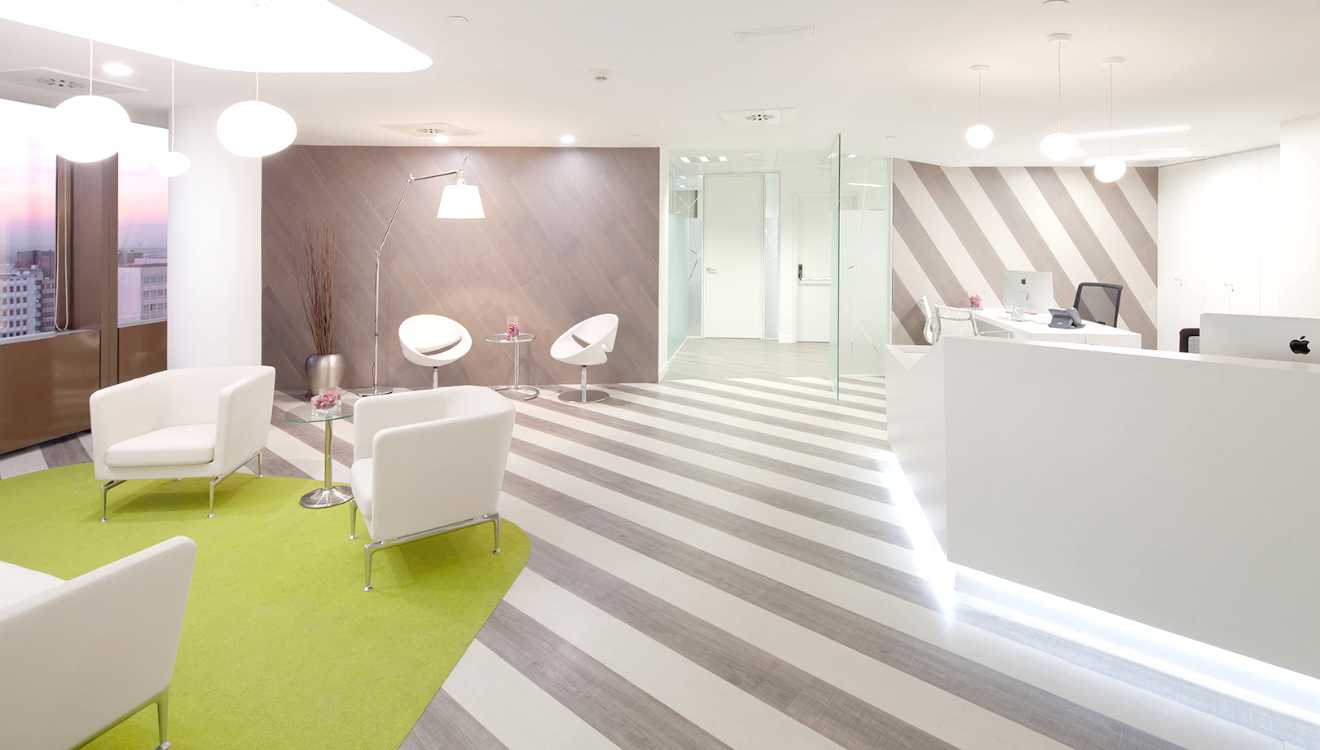 Going strong since 1981, Lexington coworking in Cuzco were the beginning of Lexington's adventure. In the central artery of the capital and one of the best view spots in Madrid's financial heart, Lexington Castellana 141 – Cuzco features versatile working areas, meeting rooms of all sizes and the best communal benefits, result of being part of CUZCO IV (the terrace, the gym and the canteen are our highlights!)
Lexington – Príncipe de Vergara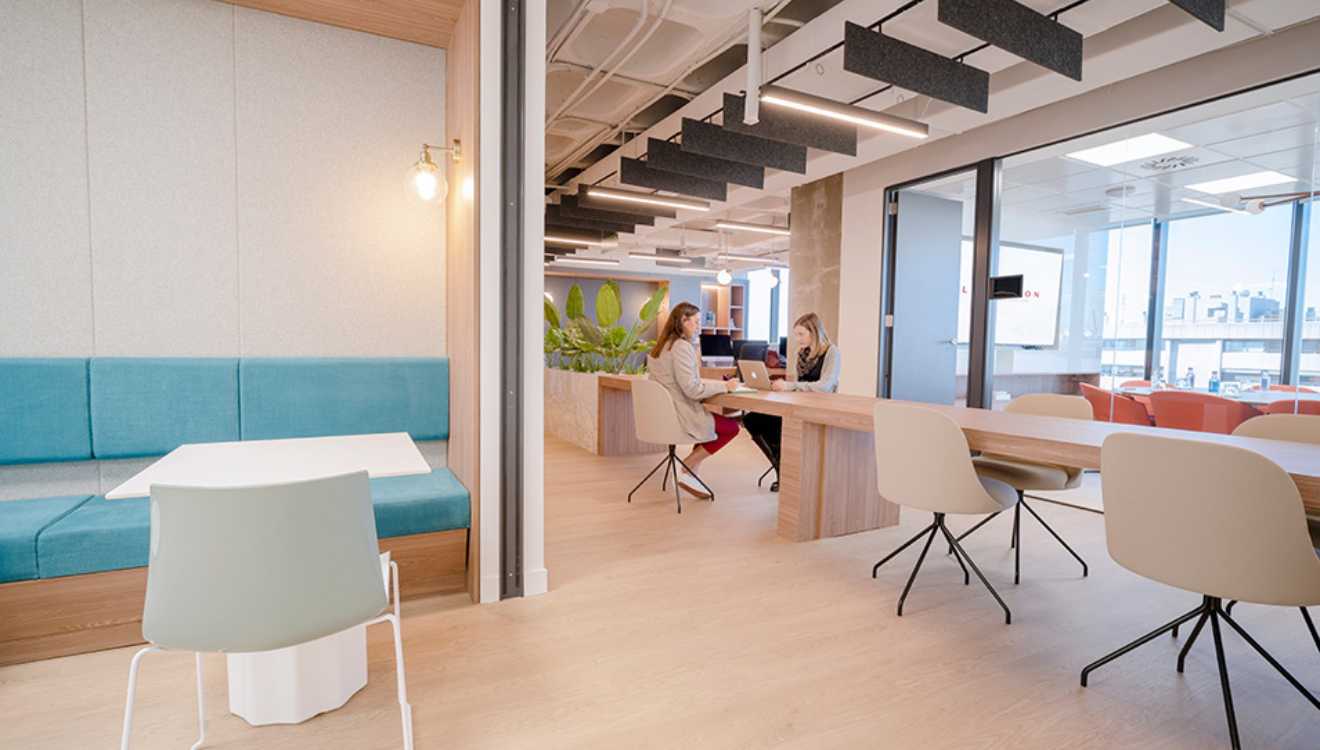 In the powerful Salamanca neighbourhood and with an again enviable view of the city, Lexington Príncipe de Vergara 132 is the youngest in the flex operator family! With the most avant-garde design, diverse working hubs and unbeatable commuting options (Cruz del Rayo metro stations is, literally, 30 seconds away from the building hall), this coworking proposition can be defined as the result of its expertise.
Lexington – La Moraleja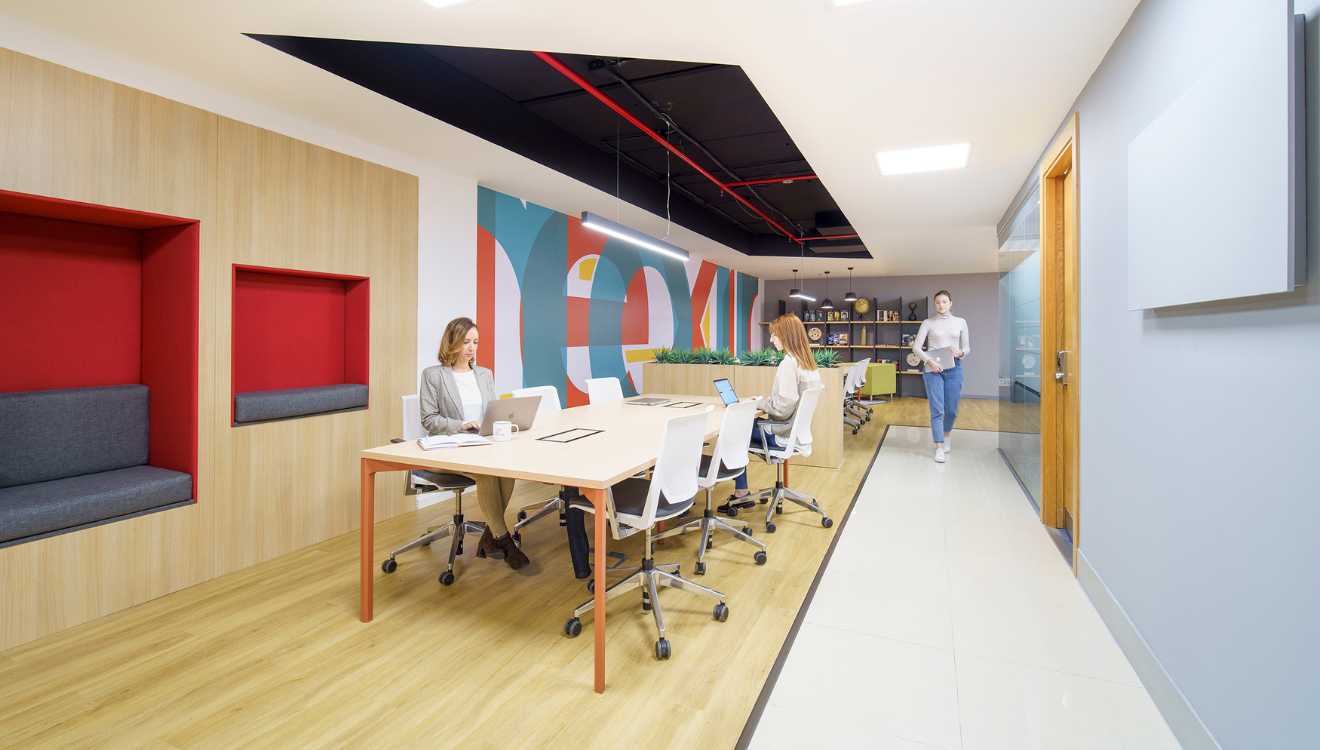 Alcobendas is, indeed, the financial giant in Northern Madrid, and Lexington La Moraleja its part of its potential! The perfect balance between business professionality and the breath of fresh air such a complex as Miniparc can provide.
Some of the endless benefits of choosing La Moraleja as your company's next address are networking opportunities with big corporations and a natural environment that will elevate your daily routine to a whole new level!
Barcelona – Lexington Edificios Trade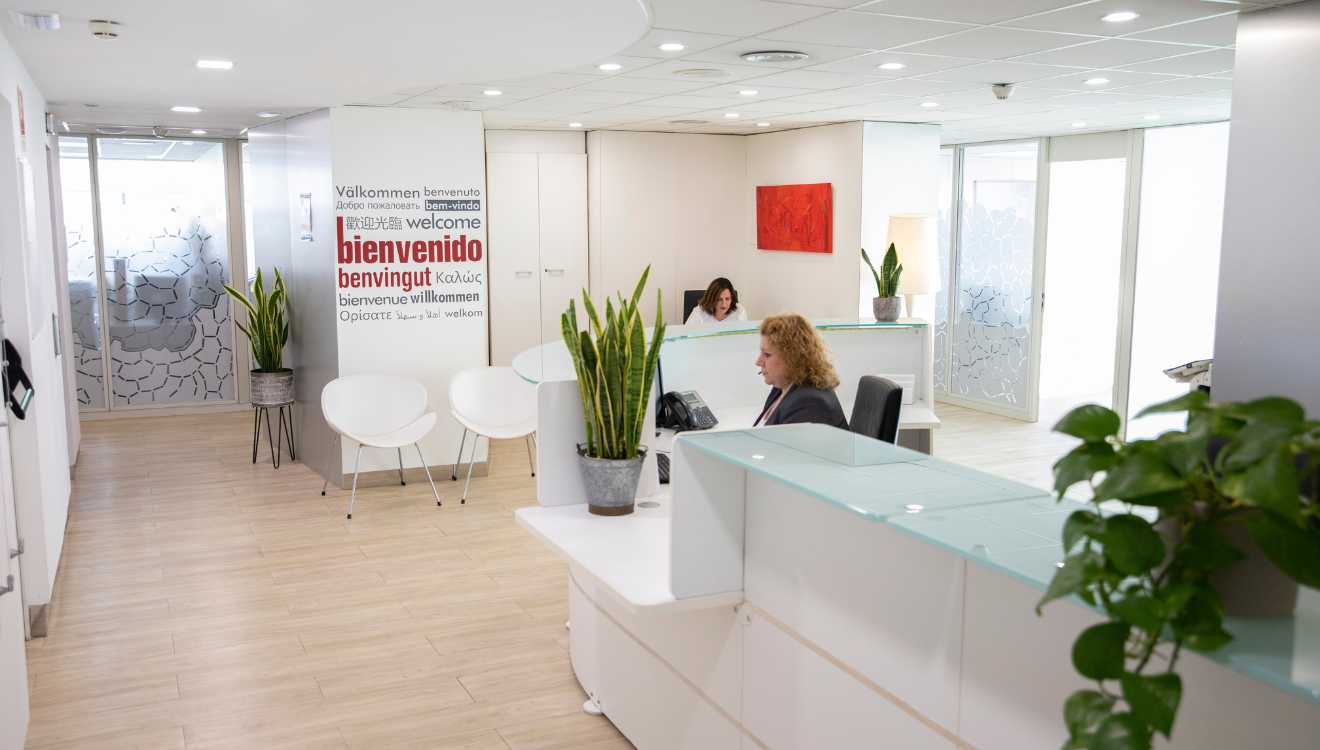 Lexington's expertise and know-how had to be present in the Catalonian capital! Lexington flexible workspaces in the Trade buildings are, no doubt, the perfect recommendation if your big corporation (or small corporation? The size does not really matter 😉) plants to set foot in Barcelona.
Right next to Avenida Diagonal and part of the Barcelona's skyline, Lexington in the Trade buildings can offer you the best office space you were looking for and the best flexible workspaces you didn't know you needed!
Lexington – L'illa Diagonal
But that's only half of the story! Lexington just announced a new opening, with the advice of CBRE, in L'illa Diagonal, a referential point in the capital. This new space will accommodate 2.000 sqm of flexible offices, meeting rooms, community hubs and so much more!
This expansion means that Lexington kicks off the year with 16.200 sqm in operation, expecting to reach 20.000 sqm by the end of the year.
London – Uncommon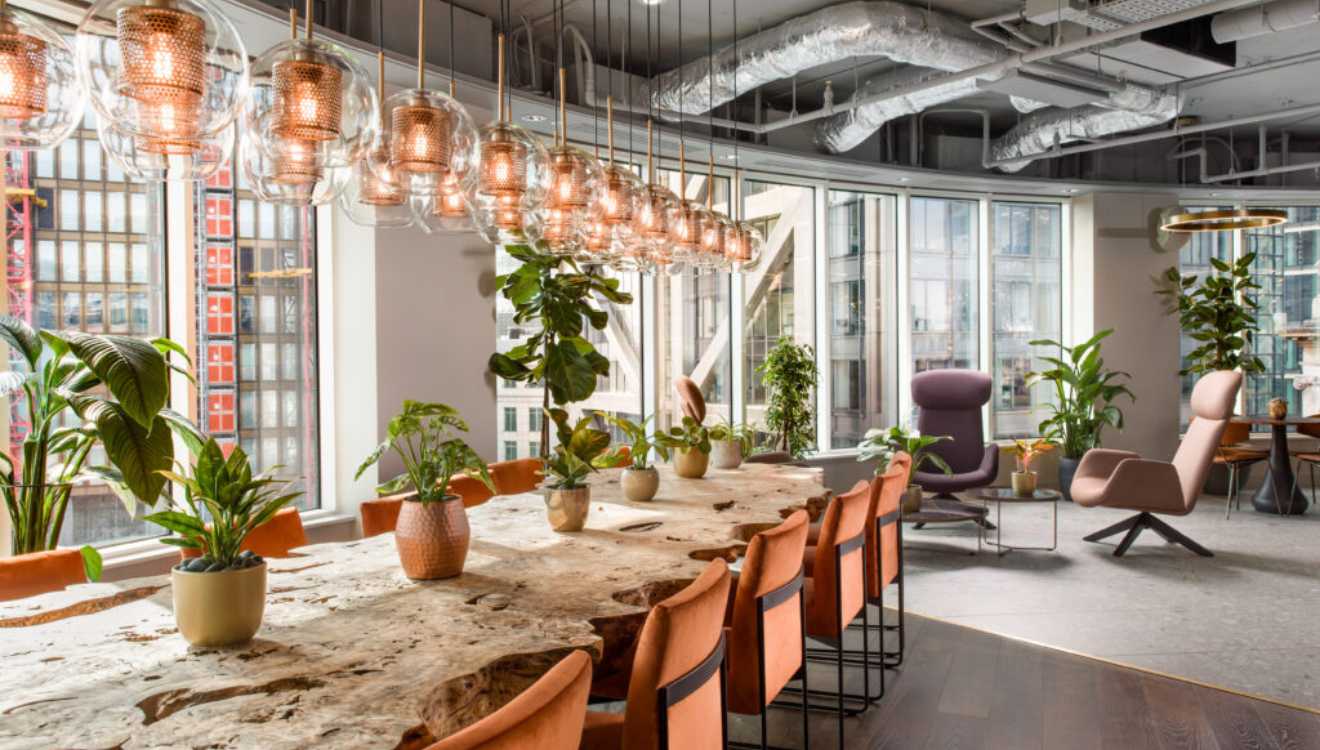 With 5 locations across London, Uncommon flexible workspaces stand out because of its eco-friendly vibe and its commitment to a sustainable office experience (their journal is a dream for every eco-facility manager!). Uncommon spaces go for natural colours, wood and plants, lots of plants!
If London is your place to be, Uncommon is your place to work! 
Hong Kong – The Work Project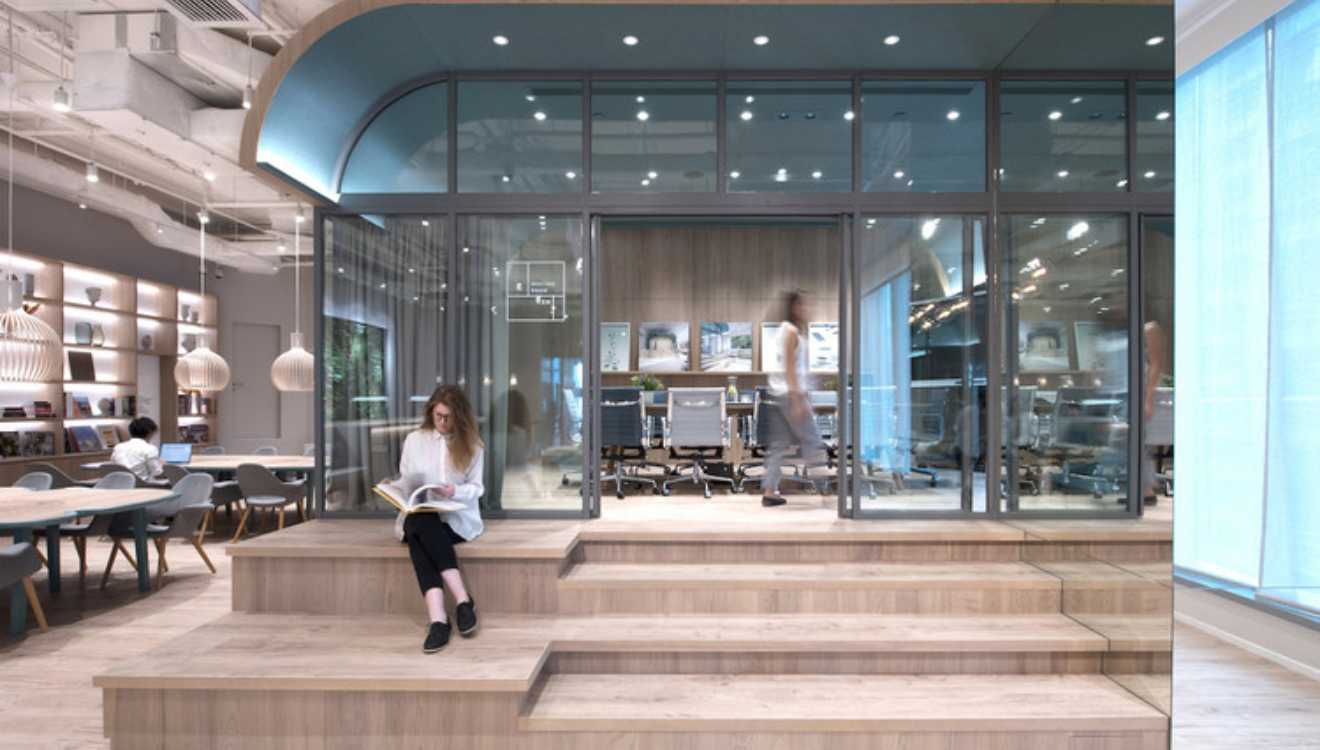 Viajamos al sur de China para visitar sus espacios de trabajo flexibles ¡ganadores de premios! La expertise en hostelería del equipo tras The Work Project en Hong Kong es reconocida y muy apreciada. Our trip's next destination in southern China, so we can visit their award-winning flexible workspaces. It's their hospitality expertise what brought The Work Project to be the well-known solution it is now, highly appreciated in Hong Kong!
Strongly focused on avant-garde design, The Work Project seeks to create experiences in the workplace and encourage cultural exchange among coworkers.
París – The Bureau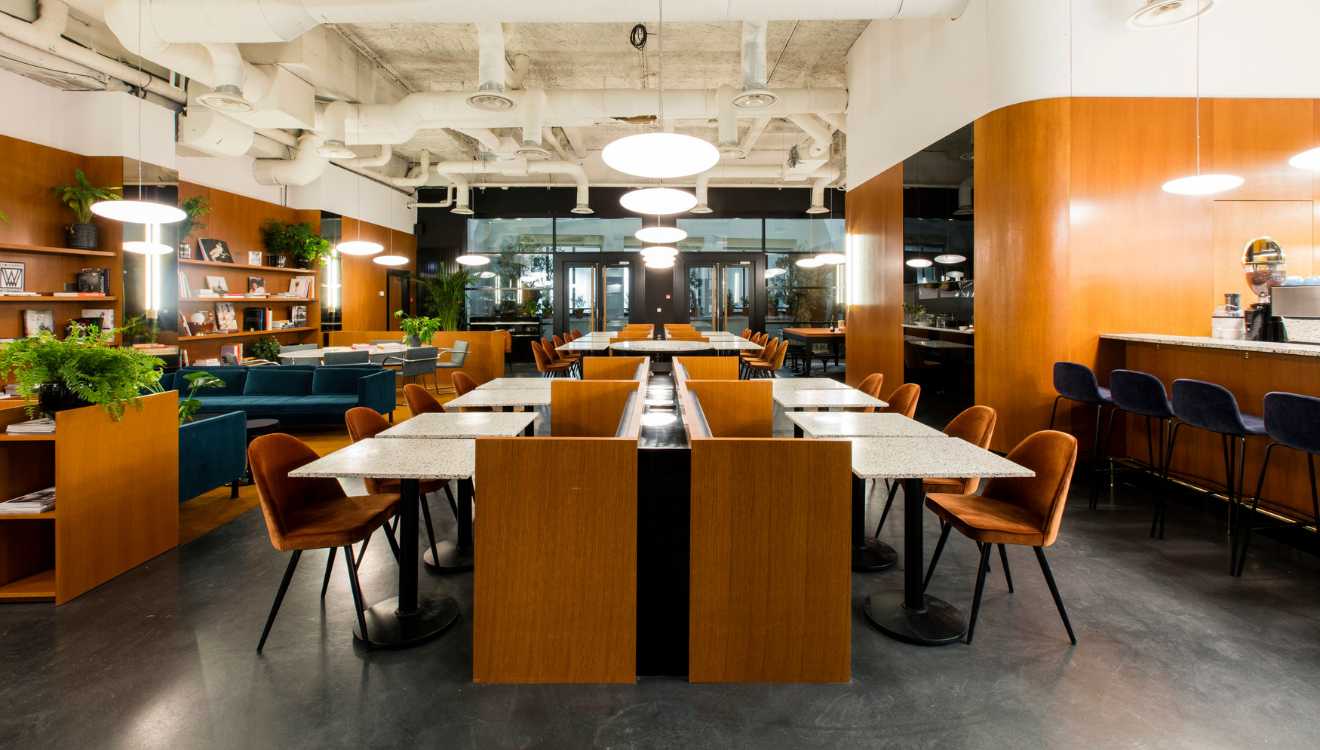 As pioneer in luxury coworking, The Bureau is one of the most sophisticated flexible workspaces even beyond French barriers. Their main goal is to bring both today and tomorrow's leaders together in the French capital.
Coworkings a nivel internacional International coworkings
We could choose only one location out of these international flex operators, that's for sure. I mean, we could, but why would we want to?
Here some honourable mentions on an international level.
Industrious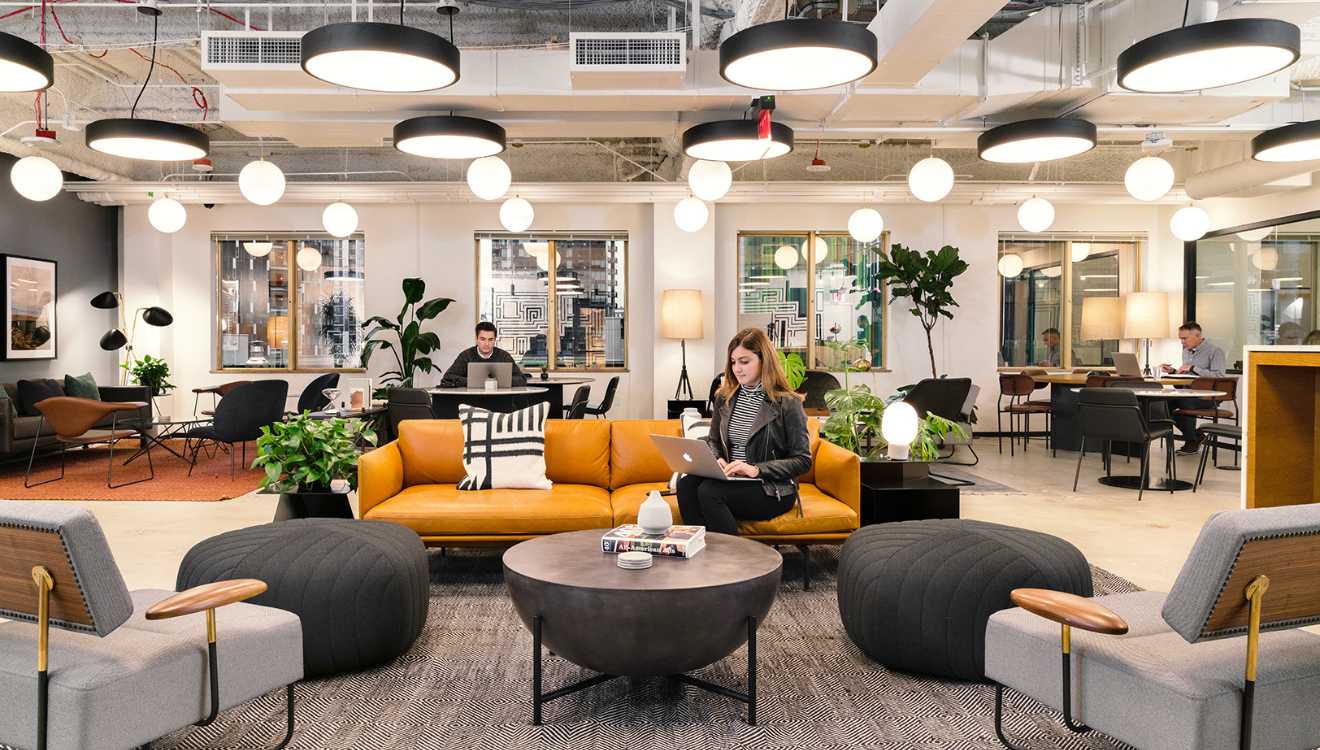 These flexible workspaces were born back in 2012 when two childhood friends, Jamie Hodari y Justin Stewart, realised that, whenever they had their meetings with customers in a coffee shop or a hotel, success was guaranteed, but never in the office. Industrious was created as the best cocktail, pouring detailed design and professionality both together. And it tasted sooo good!
Nowadays, both founders are obviously 100% dedicated to Industrious and its 160 locations across 65 different cities all around the world. Industrious was awarded as one of the 500 fastest-growing companies by Inc. in 2020, no less!
Mindspace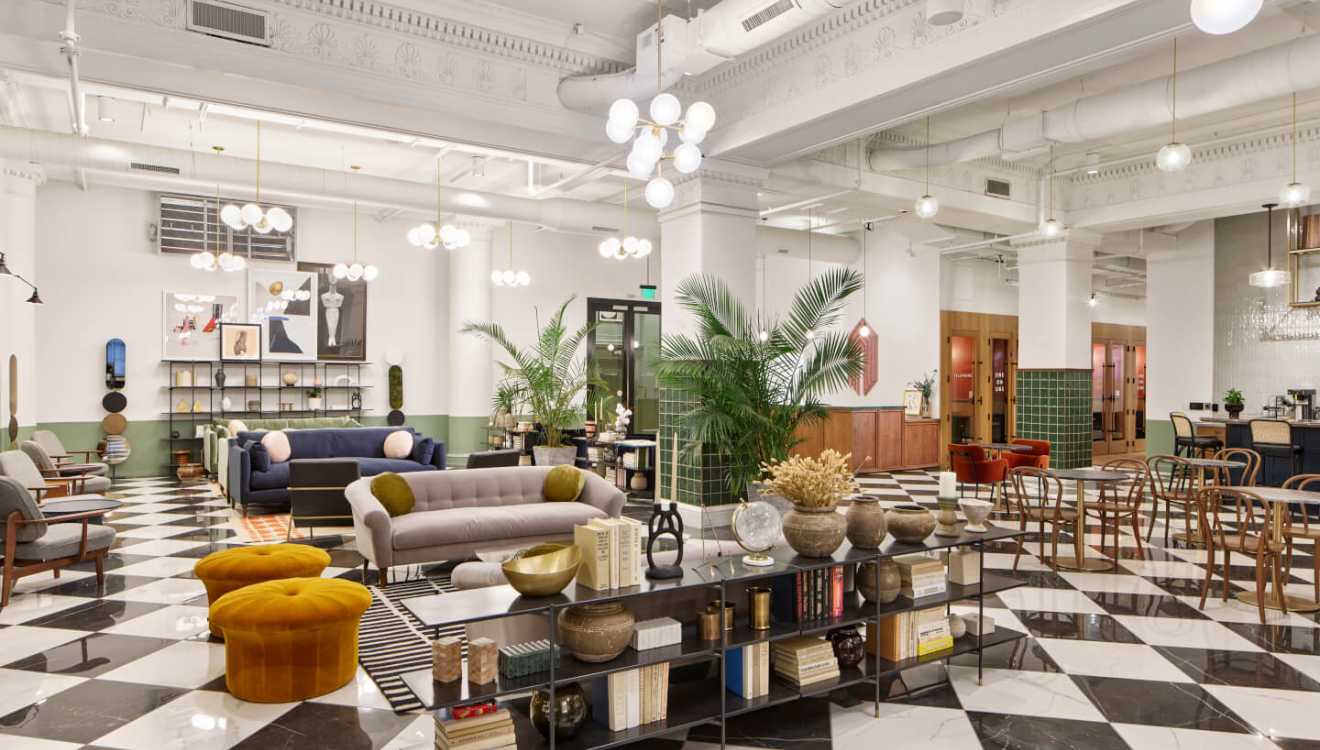 With the main goal of providing CEOs with the mental peace they need to prioritize what's really important for their business, Mindspace takes care of everything else! Private offices and open-spaces for bigger teams, the all-time-known coworking formula, meeting rooms… Mindspace is the best choice for corporate companies moving to flex. Oh, and we are positive you'll be able to find your perfect Mindspace, they are present in 20 cities all around the world!
"To be outstanding is to do the same thing others have done in a different way.
But to stand-out is to do what no one has ever done before"
― Olaotan Fawehinmi