We are very happy to show you every detail of the brand-new floor in our business centre in Príncipe de Vergara 132, a flexible workspace you will remember because of its design, versatility, functionality and its strategic location, near the Salamanca neighbourhood. Surrounded by everything you could possibly need on your daily routine and very well communicated.
We have just opened the fourth floor with new spaces, tailor-made for the most demanding minds, those who take care of every detail to make the most out of their workspaces: productivity, safety and motivation. What are the characteristics of this new space in Madrid, then? Let's find out!
Both our 9th floor along with the brand-new 4th floor, make our Lexington spaces larger than 1500 square metres, full of flexible and avant-garde offices, able to accommodate up to 200 workstations. Besides, it offers 6 meeting and training rooms with a seating capacity of 40 people and customisable corporate suites of all sizes. Not to mention, of course, our common areas and the new formulas available in our centre such as soundproof phonebooths, hotdesking areas and focus rooms.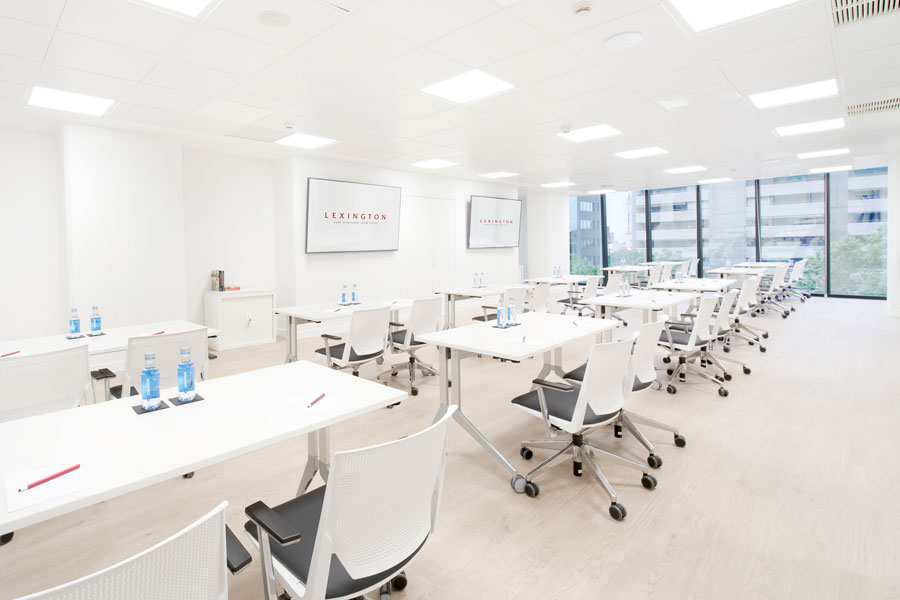 As the 9th floor has been doing until now, this new space was born to cover the new needs that companies are beginning to disclose, offering offices up to rent within flexible contract models. On top of that, discover our special offer to celebrate our grand opening: hire your office FOR FREE until September + 20% off until December signing your contract before July 31st. So, if you are looking for your next flexible workspace, with every guarantee, now is the time!
This new 4th floor at Lexington Príncipe de Vergara stands out because of its Community Hub, a flexible and customisable workspace, always keeping up with every company's pace of work and their every need
A flexible workspace meeting every new demand
This new 4th floor in Príncipe de Vergara stands out mostly because what we call Community Hub: a common and social area that keeps up with every company's pace of work and their every need. Our customers will be able to enjoy their time in their office or in their private meeting room, and also benefit from all our common spaces at no extra cost: safe spaces where to improve your team's creativity and the relations among them, to work together in a very quiet and professional environment.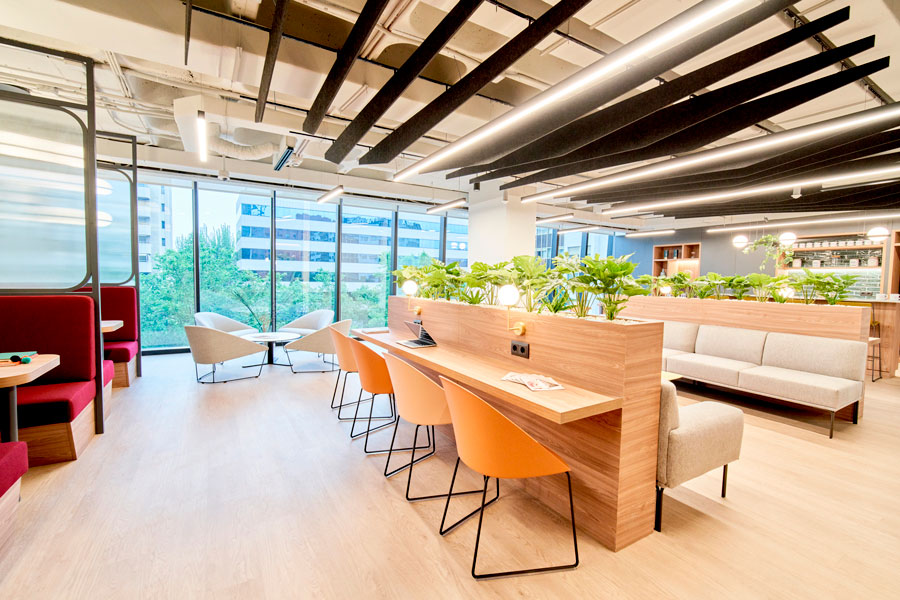 From Lexington, we are still promoting the workspaces of this new normality. Actually, we have been granted with the three quality recognitions "Guarantee Madrid" for our commitment against COVID-19. What's more, safety is a must in our workspaces, and that's why we have put extra effort on fulfilling the safety and hygiene measures and we have implemented contactless codes so as to avoid contact as much as possible, all according to a thoroughly studied protocol, the #SafeReturnToLexington plan.
But not only that, because all our workspaces evolve around answering to our customers' new requests, brought by new necessities: redistribution of teams, balancing between teleworking and on-site working or the revaluation of fixed costs, for example. Thus, we create customised workspaces for each individual company, for them to combine different ways of working (on-site and online) and to implement flexibility as a concept. New models, mixed and flexible, that guarantee safety, professionality and productivity.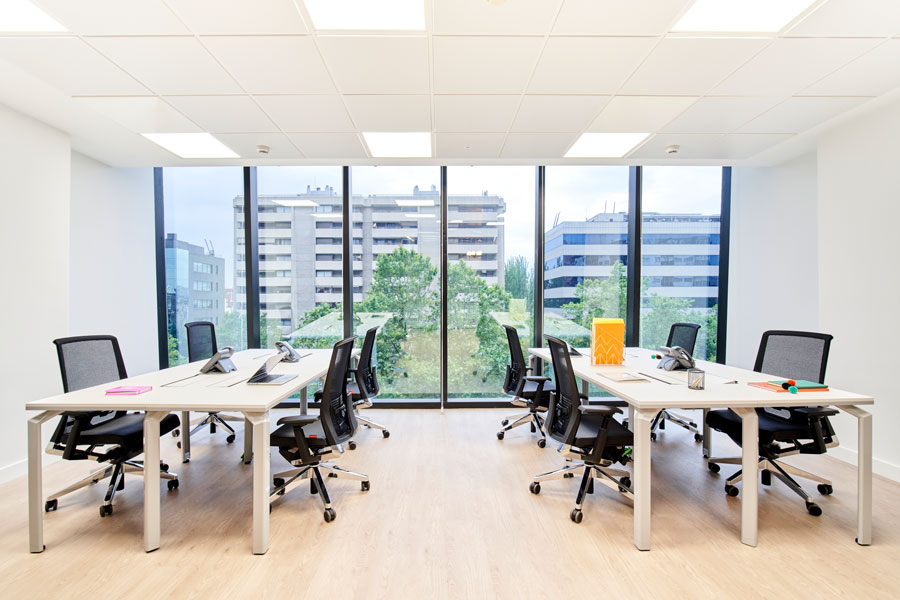 Hire your full equipped office in Lexington: fully furnished spaces, high-speed fiber optic Internet access, unlimited access to common areas, meeting rooms, registered business address, visitors reception, courier handling and daily cleaning and maintenance activities.
Essentially, this new 4th floor at Príncipe de Vergara business centre is a fully customised workspace that responds to every request that arises because of the situation we are living; requests around both making our ways of working more flexible, and also safer facing this new normality.
Workspaces made by and for the most demanding minds. Hire your space, we are waiting for you!
Visit our picture gallery to take a look at our new spaces at Príncipe de Vergara.
 "Opportunities don't happen, you create them."
Chris Grosser