After the health crisis brought by coronavirus, a new normality is ahead of us, pretty far away from what we were used to before this pandemic. Then, it has been necessary to prepare and to get used to this new reality and the new ways of working. Companies and their needs regarding spaces and private offices have irrevocably changed overnight.
Our spaces are fully committed to this new normality: we offer new formulas, focusing on flexibility and safety in order to fulfil every company's request
Thus, not only have we developed an exhaustive hygiene and safety protocol to ensure a safe return to our workspaces, but we also want to introduce you to our new solutions in flexible and safe spaces, completely customised to fulfil every request form your company and your team. So, if your workspace does not really fit the current circumstances, if your company is paying for a space they are not using, or if you need to relocate part of your team and balance between teleworking and on-site working, learn more about our customised spaces for the new normality!
#NewNormalLexington: workspaces committed to the new normality
1. Be flexible: new solution in flex spaces
Our services now respond to your company's new needs: introducing  new flexible spaces, the solution that best suits your company's new normality.
> Blended office
We create tailor-made spaces that will allow you to balance between teleworking and on-site working. Your company will be able to implement this new formula with every guarantee on safety and productivity.
> Workhub
Split up your team or your departments through different locations in your private headquarters, 100% customisable and complying with the stablished standards.
> Day pass
A completely flexible solution: pay daily for your private workspace.
> Virtual services
Carry on with your pace of work in a virtual office that maintains your daily tasks covered, or start-up your business with no initial investment, but with the all main services included: registered business address, calls and courier handling and common areas and meeting rooms… all covered!
> Meeting rooms
For those companies in need of a space to gather their meetings or to provide training sessions, these rooms are fully equipped and ready to go, with the best of the guarantees.
> Online and on-site rooms
Our spaces provide the best equipped and safest environment for your meetings, webinars and training sessions.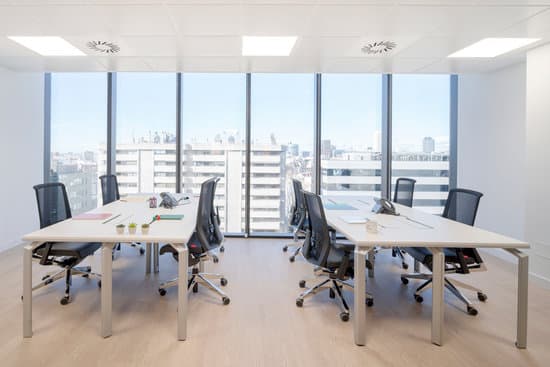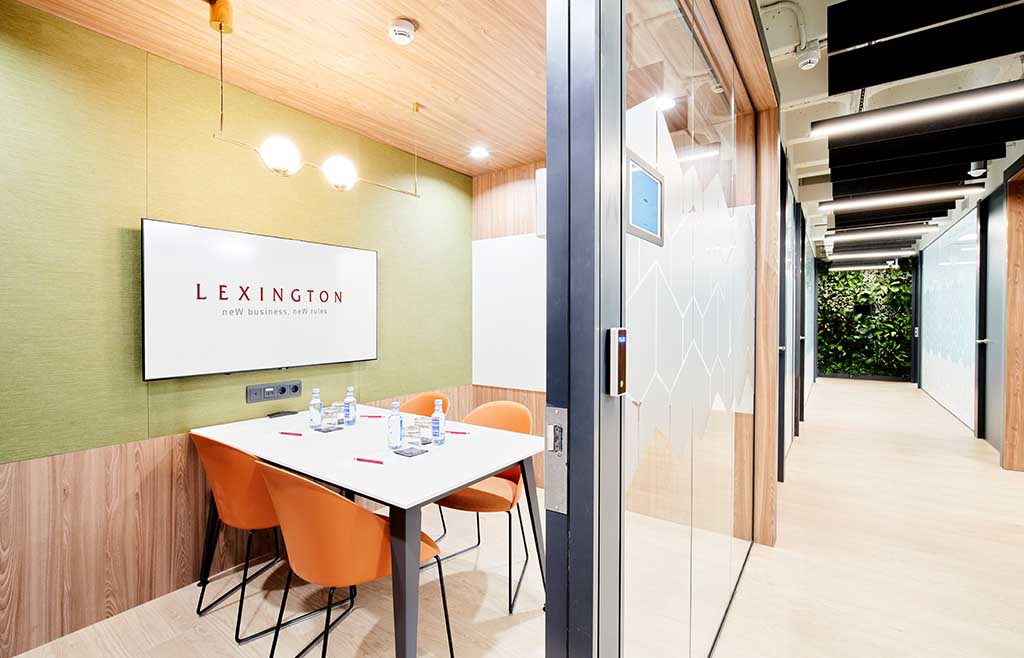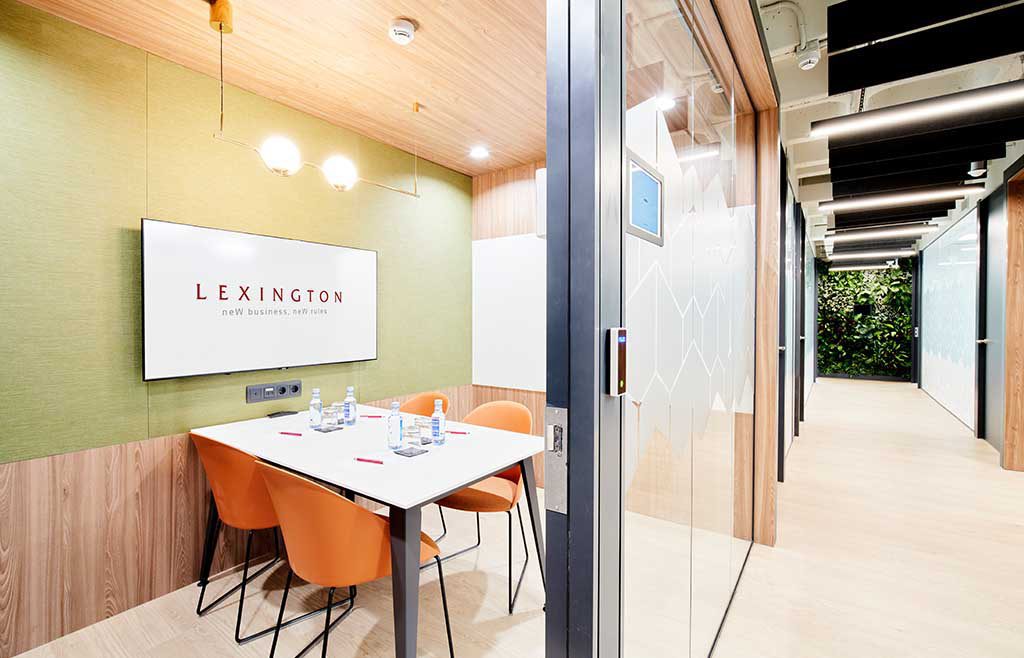 2. Be safe: safe and healthy spaces
Safety is a total must for our workspaces: Carry out the project your business needs thanks to safe workspaces, all under a rigorous and contrasted protocol.
> Transparency
We keep a constant flow of information among our customers about every decision we make.
> Hygiene and distance
We are putting extra effort on our spaces' hygiene and on assuring the safety distance. We are proud to announce that, as a result of our efforts, we have been recognized with the Identification Guarantee Madrid. This is a key marker only given to those companies that have truly shown their commitment with prevention and minimisation of risks brought by COVID-19.
Besides this recognition, Lexington is also part of the Safe Spaces™ program. An initiative promoted by Upflex and aiming to help both companies and their employees transforming their workspaces into safe and healthy environments.
> Contactless technology
We are implementing among our workspaces contactless processes so as to avoid contact as much as possible and promote prevention.
Likewise, all of our spaces at Lexington follow the safest protocols. A huge range of measures, previously tested and worked on by experts on the matter: health authorities, real state groups and business associations. Check out our full protocol and the list of hygiene and safety measures here: #SafeReturnToLexington Plan.
3. Be efficient: we help you minimising your investment risk
Add to this new solutions and safety measures, our idea of flexible spaces helps you minimising your investment risk. How do we do that? Check the benefits our model offers:
Weekly or monthly contracts
Ready to go spaces
No Capex or implantation costs
All general expenses and services included
Business address and call and courier handling also included
Meeting rooms voucher and unlimited access to our common areas and activities
No unexpected events of economic nature
Growth adjustment
If your company is looking for tailor-made formulas, enriched with every guarantee, or if you simply want further information on our customised spaces and for us to help you find the perfect spot for your team, don't hesitate! Contact us, we will advise you on everything you need. Now, more than ever, we are here with you.
"Quality is never an accident. It is always the result of intelligent effort."
John Ruskin